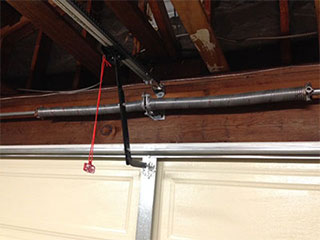 The importance of garage door springs is often understated until the day that they fail. They are essential for evenly distributing the weight of your door, keeping it properly aligned, as well as secured to its brackets. When they fail they can undermine the operation, security and safety of your door, which is why it is essential to have them repaired or replaced when broken. Installation with professional accuracy and routine maintenance to identify and deal with possible problems is also crucial. If you would like to know more about services such as these, speak to one of our representatives for further details.
Installations and Replacements
Our company works with springs for all types of doors. If you are looking for a solution with more support and resistance, we can install oil tempered or galvanized garage door torsion springs to your door. We also work with overhead and extension springs, which means that we can give you what your door needs. Our experience also ensures that we approach each job with professional care, so that you can get the most out of your springs when we are done.
Repairing Damaged Garage Door Springs
When your springs start to show signs of trouble such as stress cracks, warping, rust or the beginning stages of galvanic corrosion, speak to one of our technicians about having your torsion coil or extension springs repaired by an expert.
Inspections and Upkeep
When it comes to routine maintenance, out team can assist you by extending the lifespan of your springs, as well as conducting an inspection. By doing this, we can ensure that any latent problems are dealt with before they cause your springs to fail.
Call Us Now for Details
If you would like to know more about how our services can benefit you and your garage door springs, contact one of our representatives at Garage Door Repair Lombard today.
We also offer:
Liftmaster Garage Door Maintenance
Belt Drive Opener Installation
Garage Door Extension Spring Replacement
New Garage Door Installation