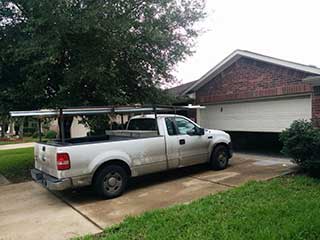 Ensure Your Garage Door Will Last
Just as periodic doctor checkups help to keep you happy and healthy, the same is true for maintenance on your garage door! Allowing a professional to take a look every now and then will keep your door working well for a long time, because it will catch any issues early on to get them fixed rather than letting them worsen. More problems will develop over time if a door is left to continue functioning with faulty parts, so it's best to get it taken care of now. It will also prevent any sudden breaks that leave your door completely stuck, and you trapped as well!
A Complete System Inspection
Inspection is the best way to determine what shape your garage door is in, and any issues that may be present already or in the making. One of our trained technicians will thoroughly look over the entire system for any signs of wear that are reaching a breaking point, rust, or any other troubles. It may be that some bolts just need to be tightened to ensure your opener is working well, or that there's a repair that needs to be done, but it's best to know now and get it tended to rather than later when more damage has been done.
Tension Adjustment Is Also Available
Your garage door requires a certain amount of tension in order for it to function correctly, but too little or too much can cause a lot of issues. If there isn't enough tension you may notice that your door is off kilter, and this puts a lot of stress on the springs. They may break quicker than they should because of this. Too much tension is also a negative, because it keeps your door from closing properly, thus putting your home and belongings at risk. We'll get it back to normal in no time!
Why Wait Any Longer To Call?
It's time to contact Garage Door Repair Lombard and schedule your maintenance appointment today! You won't regret it.
But wait, there's more! We also offer:
Part Replacement & Repair
Opener Sensor Replacement
Oil Tempered Torsion Springs
Roll Up Garage Door Services